Welcome Message from Rev. Simon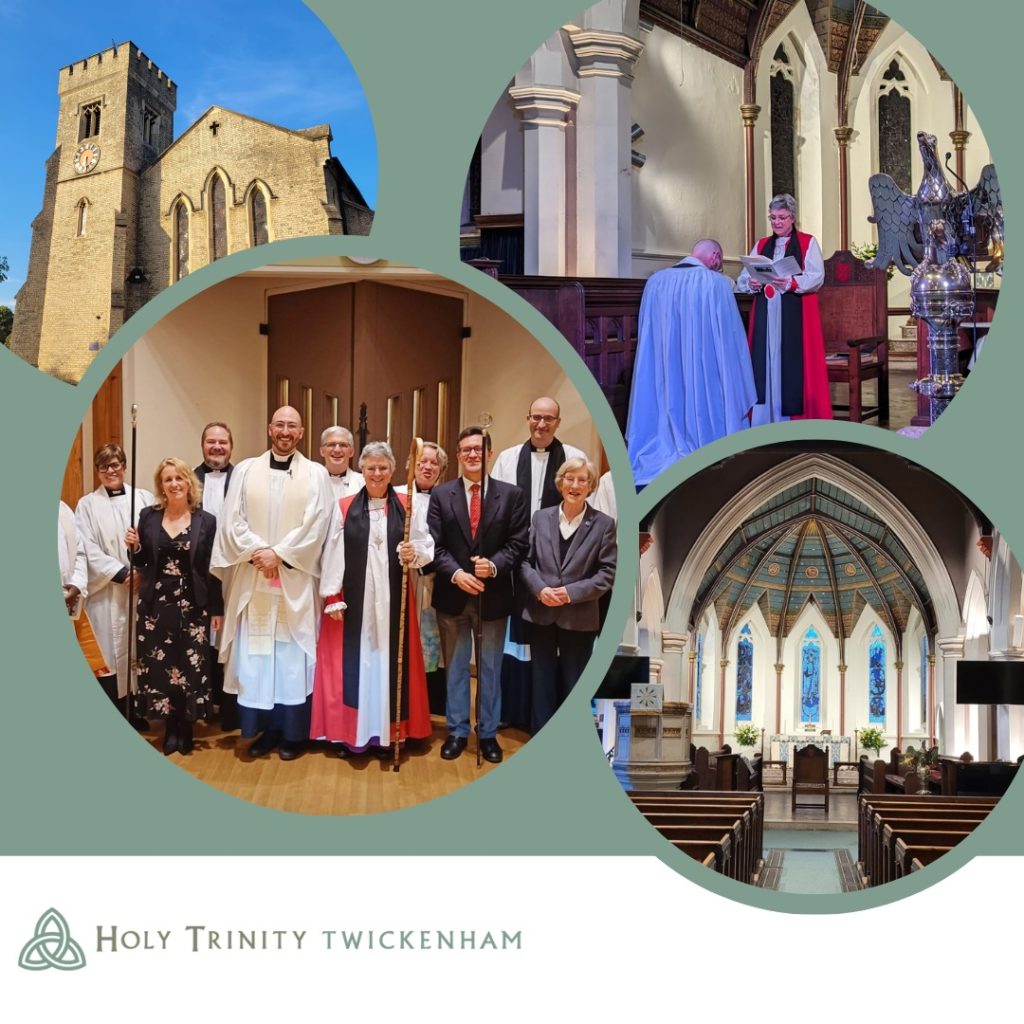 I am delighted to have been installed as vicar here at Holy Trinity; sincere thanks for all your good wishes and prayers. I am looking forward to getting to know the community over the coming weeks and months, and I have already started to discover the best spots for coffee around the green and high street. 
As vicar, I work with the Parochial Church Council to enable the church to live out its mission statement: "To love God and to love neighbour." In these early months, this requires deep reflection, as we jointly discern what this means and looks like in Twickenham, not least in responding to the lasting effects of the pandemic.
I am supported in ministry by the joys of family life. My wife Anna and I have two young sons.
Outside of parish ministry, I love cooking, poetry, and jazz. Those of you who have walked past the vicarage of an evening, may well have seen me attempting to practice my scales and modes on the piano!
Please do join us on Sundays for one of our services, as we endeavour to share the love of God in word and sacrament, prayer and fellowship. As I settle into life here in Twickenham, please do drop me a message, it would be wonderful to meet for a coffee soon.
Rev. Simon